Calling all outdoor enthusiasts and adventure seekers! Are you itching to embark on your next exciting escapade in the great outdoors? Well, look no further because this article has just the thing for you. This blog post will be unveiling our favorite San Diego outdoor and camping stores that will equip you with everything you need for your upcoming expedition. From rugged hiking gear to cozy sleeping bags, these stores are a veritable treasure trove of outdoor essentials. So, strap on your hiking boots and get ready to dive into the wilderness of San Diego's finest outdoor and camping stores.
Camping Checklist – What To Take Camping
Camping Essentials
When preparing for a camping trip, there are certain essentials that you should always remember to take with you. These items will help keep you safe, comfortable and well-fed during your time in the great outdoors.
A tent is probably the most important item on any camping checklist. It provides shelter from the elements and gives you a place to sleep at night. Make sure to check the size and capacity of your tent before purchasing, as well as its durability and waterproofing abilities.
A camping stove and fuel are necessary for cooking meals and boiling water. There are many different types of stoves available, from compact backpacking stoves to larger propane or butane stoves. Make sure to bring enough fuel to last your entire trip, and always practice proper safety precautions when using a stove.
Flashlights or headlamps are crucial for navigating around your campsite at night. Don't forget to pack extra batteries as well! A first aid kit is also a must-have item. It should include basic medical supplies such as bandages, gauze, pain relievers, and any necessary prescription medications.
Food and Water
When preparing food for a camping adventure, it's crucial to carefully consider the duration of your trip and any specific dietary requirements. For longer trips, it is advisable to pack non-perishable items such as canned food, granola bars, and dried fruit as they can provide sustenance without the need for refrigeration. And don't forget to include a can opener or multi-tool to ensure you can access your delicious meals.
Additionally, ensuring an adequate supply of water for the entire duration of your trip is of utmost importance. It is recommended to pack enough water or a suitable water purification method to treat water from natural sources if necessary. Lightweight and easy-to-pack options like water filters or purification tablets are highly convenient for this purpose. Moreover, carrying a refillable water bottle will allow you to stay hydrated throughout your entire journey, minimizing the need for carrying excessive amounts of water.
By carefully considering the length of your trip, dietary restrictions, and essential water provisions, you can ensure a well-prepared and enjoyable camping experience.
Tools & Repair Items
When it comes to camping, having the essentials is crucial. However, there are a few additional tools and repair items that can make your outdoor experience even more convenient. One indispensable item is a multi-tool or pocket knife, which proves incredibly useful for a wide range of tasks. From cutting food and opening cans to fixing gear, this versatile tool has got you covered. Another must-have is duct tape, known for its versatility in quick repairs. Whether you need to patch up a tent, mend a sleeping pad, or fix other gear, duct tape can save the day. Lastly, don't forget to bring some rope or paracord. This can come in handy for securing gear, setting up a clothesline, or even improvising in unforeseen situations. With these additional tools and repair items, you'll be well-prepared for whatever camping adventures come your way.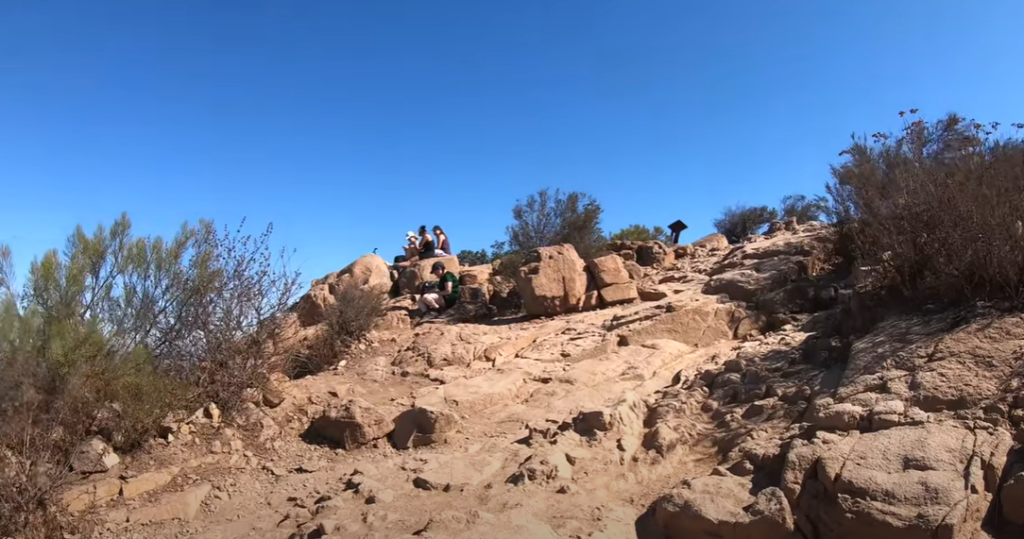 Special Clothing and Gear
Depending on the location and time of year, there may be additional clothing and gear that you will need to pack for your camping trip. If you are heading to colder weather, it is important to bring warm layers such as thermal tops and bottoms, fleece jackets, and insulated pants. Don't forget to pack gloves and a hat to keep your extremities warm.
In hot climates, sun protection is crucial. Make sure to bring a wide-brimmed hat to shield your face from the sun's rays, and pack sunscreen with a high SPF to protect your skin. Opt for clothing with UPF ratings to provide additional protection against harmful UV rays. Lightweight and breathable fabrics like linen or moisture-wicking materials are ideal for hot weather camping trips.
As for footwear, it is important to choose appropriate shoes based on your planned activities. If you are planning to hit the trails, investing in a pair of sturdy hiking boots or shoes with good traction and ankle support is recommended. On the other hand, if you'll be spending time near a body of water, consider packing water shoes that can provide grip on wet surfaces and protect your feet from sharp rocks or shells.
Camping Kitchen
If you plan on cooking meals while camping, there are a few kitchen items that will make your life easier. Utensils such as a spatula, tongs, and a can opener are essential for meal preparation. Don't forget to also pack plates, bowls, and utensils for eating. A cooler is necessary for storing perishable food items and keeping them fresh. Make sure to replenish ice or bring reusable freezer packs for longer trips.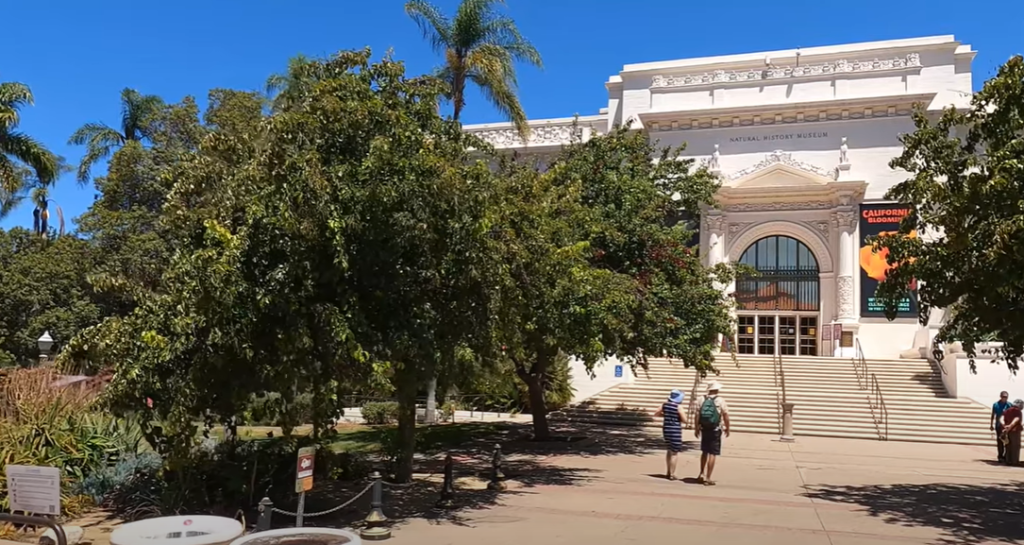 Health and Safety
Safety should always be a top priority when camping. In addition to the first aid kit, it's important to pack items such as insect repellent, sunscreen, and a map of the area you'll be camping in.
It's also a good idea to inform others about your camping plans and make sure someone knows how to reach you in case of an emergency. Familiarize yourself with the area's rules and regulations, and make sure to follow proper camping etiquette [1].
The 8 Best California-Based Outdoor Gear Companies
Patagonia
Founded in 1973, Patagonia is an American outdoor clothing and gear company based in Ventura, California. The company is known for its high-quality outdoor clothing and accessories, as well as its commitment to environmental and social responsibility. In fact, Patagonia has been a leader in the sustainable fashion movement by using recycled materials and promoting fair labor practices.
In addition to their products, Patagonia also has a strong advocacy program. The company donates 1% of its sales to environmental causes and encourages customers to repair their old Patagonia gear instead of buying new items.
The North Face
Founded in San Francisco in 1966, The North Face is another popular California-based outdoor gear company. Known for their iconic logo featuring a half dome, the company offers a wide range of high-quality outdoor clothing and gear.
The North Face is particularly known for their jackets, which are designed to withstand extreme weather conditions. They also offer a variety of backpacks, tents, and sleeping bags that are popular among hikers and campers. The company has a strong focus on sustainability and has made efforts to reduce their environmental impact through initiatives like responsible sourcing and recycling programs.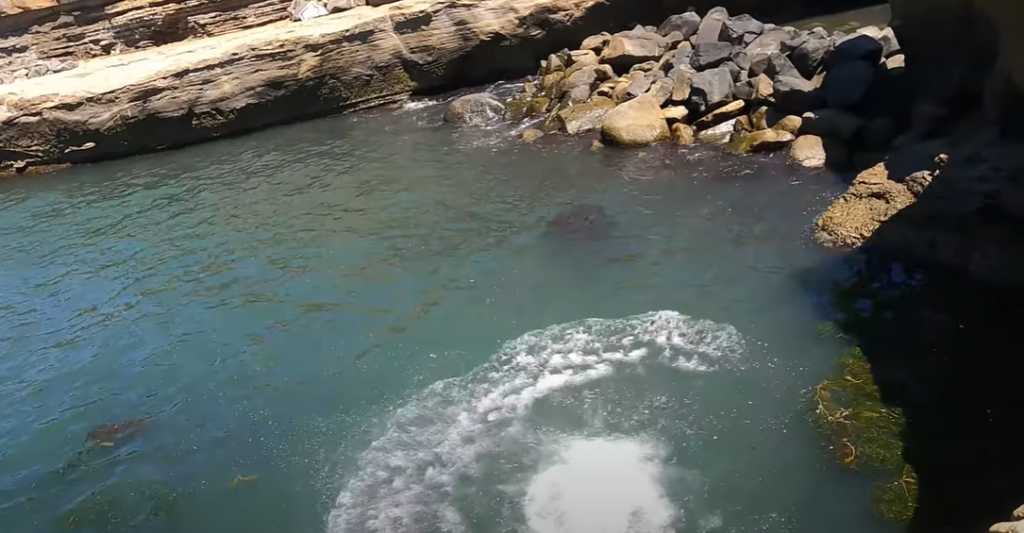 REI Co-op
Based in Kent, Washington, REI is a co-operative that was founded in 1938. However, the company's headquarters and flagship store are located in Seattle, California. REI offers a wide range of outdoor gear including clothing, footwear, and equipment for activities like camping, hiking, and cycling.
In addition to their products, REI is known for their outdoor classes and events. They also have a strong focus on conservation and have donated over $93 million to environmental causes since 1976.
Marmot
Founded in 1974 by two University of California students, Marmot is a California-based outdoor gear and clothing company that has become a beloved name in the industry. With a passion for adventure and a dedication to quality, Marmot has gained recognition for its exceptional down jackets and sleeping bags, trusted by outdoor enthusiasts worldwide. But their commitment doesn't end there. Marmot is also renowned for their durable tents and backpacks, designed to withstand the harshest of conditions. Beyond their innovative products, Marmot has made a significant impact in the realm of sustainability. They prioritize eco-friendly practices, utilizing recycled materials in their manufacturing process to minimize their environmental footprint. Additionally, Marmot has established a valuable partnership with the Leave No Trace Center for Outdoor Ethics, working together to promote responsible outdoor recreation and preserve the natural beauty of our planet.
Camelbak
Camelbak is a California-based company founded in 1989, specializing in hydration packs and water bottles for outdoor activities. The company was originally created to provide a hands-free solution for cyclists, but has since expanded their product line to include gear for hiking, running, and other outdoor pursuits.
In addition to their innovative products, Camelbak has also made strides in sustainability. They have implemented a Product Takeback Program, which allows customers to recycle their old Camelbak products for free. The company also partners with organizations like 1% for the Planet and American Rivers to support environmental causes.
Klean Kanteen
Klean Kanteen is a California-based company that was founded in 2004 with a mission to reduce single-use plastic bottles. They specialize in stainless steel water bottles and other reusable drinkware, as well as accessories like food canisters and straws.
In addition to promoting sustainability through their products, Klean Kanteen also donates 1% of their sales to environmental causes and has implemented initiatives like a Give Back program, where customers can donate their used Klean Kanteen products to communities in need.
Deckers Brands
Deckers Brands is a California-based company that owns and operates several popular outdoor gear brands such as UGG, Teva, Hoka One One, and Sanuk. Founded in 1973, the company has grown into a global leader in footwear and accessories, with a strong presence in the outdoor market.
In addition to their successful business operations, Deckers Brands also values corporate social responsibility and sustainability. They have implemented programs to reduce their environmental impact, including using sustainable materials and partnering with organizations like Carbon Fund to offset carbon emissions.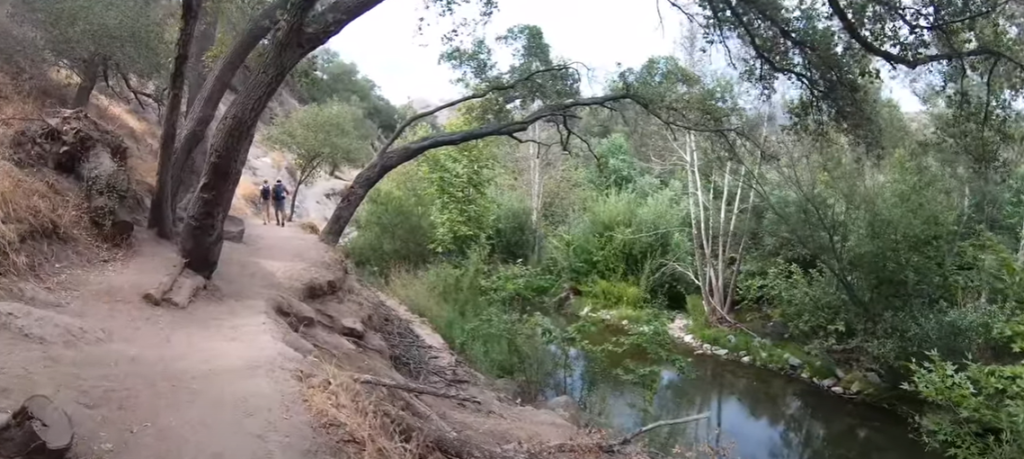 YETI
Founded in Austin, Texas, YETI is a popular outdoor gear company that also has its headquarters in California. Known for their durable coolers and drinkware that can withstand even the toughest outdoor conditions, YETI has gained a loyal following among outdoors enthusiasts and adventurers.
In addition to their high-quality products, YETI also supports environmental causes by partnering with organizations like the National Parks Foundation and Trees for the Future. They have also implemented sustainable practices in their manufacturing process, including using recyclable materials and reducing water usage [2].
3 Ways to Save Money at San Diego Outdoor and Camping Stores
Holiday Sales
One of the best ways to save money at San Diego outdoor and camping stores is to take advantage of holiday sales. Many stores offer discounts and deals during major holidays such as Memorial Day, Labor Day, and Black Friday. Keep an eye out for these sales and plan your gear purchases accordingly. You can save a significant amount of money by purchasing your gear during these sales. Just make sure to do your research beforehand and compare prices to ensure you're getting the best deal.
Used Gear
Another great way to save money at San Diego outdoor and camping stores is to buy used gear. Many outdoor enthusiasts upgrade their equipment regularly, which means there's often high-quality used gear available for a fraction of the retail price. Check out local thrift stores, online marketplaces, and outdoor gear swap meets to find great deals on used gear. Just make sure to thoroughly inspect any used gear before purchasing it to ensure it's still in good condition.
End of Season Clearance
As with any retail store, outdoor and camping stores in San Diego often need to clear out inventory at the end of each season to make room for new products. This is a great time to score some deals on gear that may have been out of your budget during peak season. Keep an eye out for clearance sales and discounts on last season's gear. You may be able to find high-quality gear at a significantly discounted price [3].
FAQ
What tent do you need for camping?
To choose the tent for camping, you must first consider the type of camping trip you are planning. Are you going on a family vacation or backpacking through the wilderness? Is it summer or winter? These factors will determine what type of tent is most suitable for your needs.
If you are planning a family camping trip in the summer, a large dome or cabin tent would be ideal. These tents offer plenty of space for multiple people and gear. They are also easy to set up, making them perfect for families or beginners. On the other hand, if you are going backpacking in the winter, a smaller and more lightweight tent would be better suited for your needs. Look for a tent with good insulation and sturdy poles to withstand harsh weather conditions.
How to choose the tight camping-wear?
When it comes to choosing the right camping-wear, comfort and functionality should be your top priorities. You want clothing that will keep you warm, dry, and protected from the elements while also being comfortable enough for outdoor activities.
Start by considering the weather conditions of your camping trip. If you are going in colder temperatures, make sure to bring layers of clothing such as thermal base layers, insulating mid-layers, and a waterproof outer layer. If you are going in warmer weather, opt for lightweight and breathable fabrics such as quick-drying synthetic materials or merino wool.
In addition to the materials, also consider the type of activities you will be doing while camping. Are you planning on hiking or fishing? In that case, choose clothing with moisture-wicking capabilities and comfortable yet durable fabrics. Will you be sitting around the campfire? Pack some cozy and warm layers to keep you comfortable in the evenings.
Should you buy all the equipment in one camping store?
While it may seem convenient to buy all your camping equipment in one store, it is not always the best option. Different stores may specialize in different types of gear and offer a wider variety of choices. It is recommended to do some research and compare prices and quality from multiple stores before making your purchases.
Furthermore, consider renting or borrowing gear instead of buying everything new. This can save you money and also give you the opportunity to try out different brands or types of equipment before investing in them. Additionally, borrowing or renting gear is also more environmentally friendly as it reduces waste.
Useful Video: Ten Best San Diego Hikes. Top 10 Trails. Guide & Directions.
Conclusion Paragraph
So, Outdoor and Camping Stores in San Diego is a great place to find all your outdoor and camping gear needs. Whether you're a beginner or an experienced camper, there's something for everyone at these stores. With their wide selection of equipment, knowledgeable staff, and great prices, you can't go wrong with choosing any of these stores for your next outdoor adventure. But don't forget to also support local businesses and shops in San Diego that offer outdoor and camping gear. These small businesses are an important part of the community and contribute to the local economy. Plus, you never know what unique items or deals you may find at these smaller shops.
References:
https://www.afar.com/magazine/the-essential-camping-checklist
https://www.california.com/california-based-outdoor-companies-you-need-to-know-about/
https://hellohiker.com/top-5-san-diego-outdoor-and-camping-stores/