When it comes to outdoor adventures, sleeping arrangements can be a tough decision. Do you go backpacking or camping? Which tent do you choose? Thankfully, this ultimate backpacking vs. camping tent showdown is here to help with the perfect guide that explores both options in full detail and provides helpful tips for each. So let's dive into the facts and make sure you're armed with the knowledge of which type of tent is right for you!
When should you use a camping tent?
If you plan on spending a single night (or maybe two) in one spot, then camping is the way to go! Camping tents are great for family trips, group outings, and adventures with friends. They provide shelter from wind and rain while giving you the comfort of having your own space. The main advantage of using a camping tent is that it's quick to set up — you can have one erected in minutes and ready to enjoy!
Overall, if you need a temporary sleeping space for one night or two, then a camping tent is the perfect solution! It's fast to set up and can fit a variety of supplies — keeping your items safe and secure while you explore the great outdoors.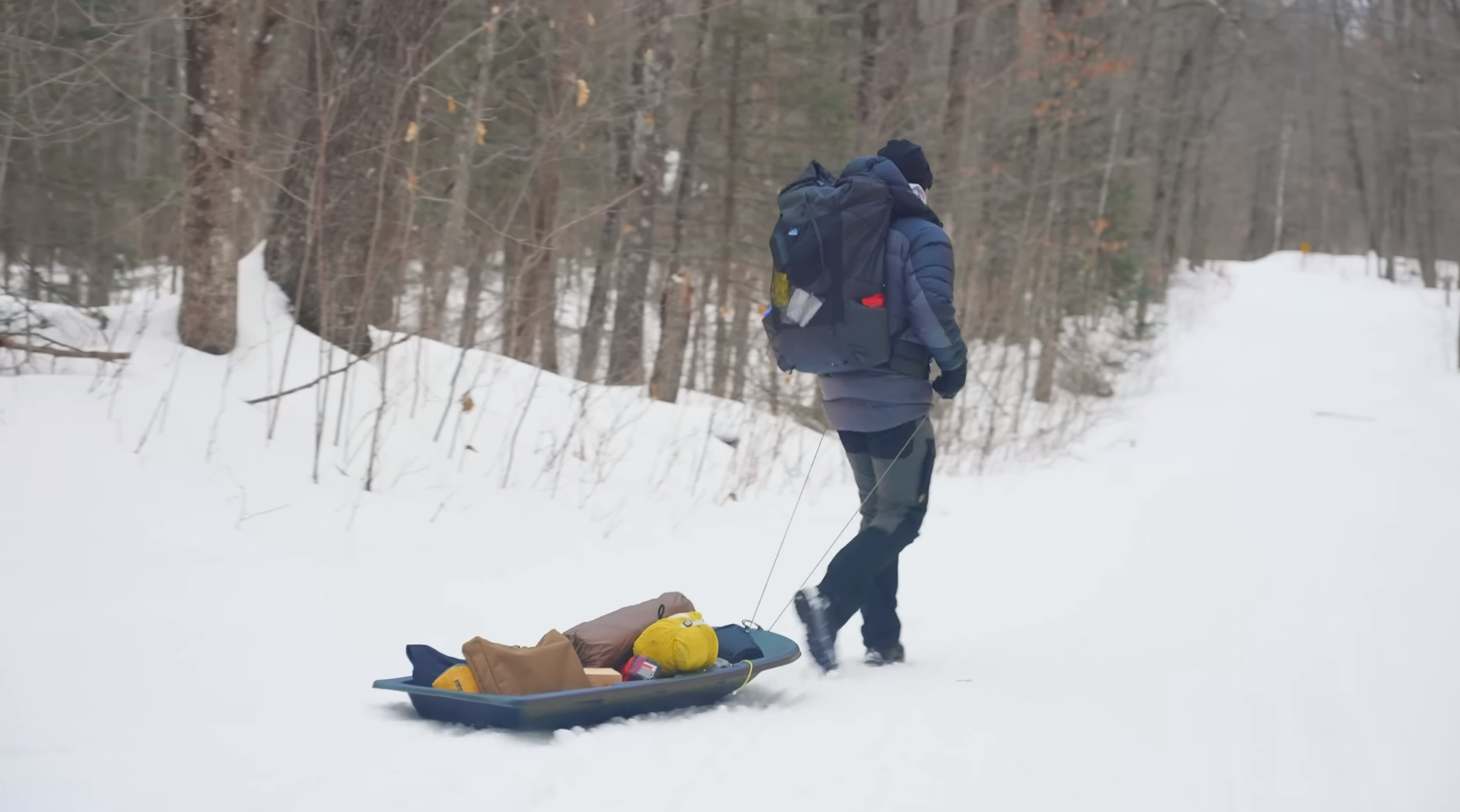 When should you use a backpacking tent?
Backpacking tents are designed specifically for long-term trips — usually lasting longer than two nights. They have sturdy poles and frames that provide superior protection against strong winds and inclement weather. Plus, they pack down very small so they're easy to carry on your back without weighing you down too much. This makes them ideal for those who plan on going off the beaten path and tackling more challenging terrain.
Backpacking tents are usually smaller than camping tents, so you won't get as much space for storage. This means you'll have to prioritize the items that you bring with you — leaving non-essential supplies at home or in a vehicle nearby. However, backpacking tents also come with many built-in features like interior pockets and ceiling loops which can help organize your gear.
Overall, if you plan on spending multiple nights away from civilization then a backpacking tent is essential! It's lightweight, durable, and provides reliable protection against the elements — allowing you to enjoy an unforgettable outdoor adventure.
What is the cost difference between backpacking and camping tents?
The cost of backpacking and camping tents can vary widely depending on the size, material, and features. Generally, backpacking tents are more expensive than camping tents due to their light weight and portability. Backpacking tents also tend to be smaller than camping tents but have fewer features such as more poles and sturdier materials. Camping tents, on the other hand, often come with multiple rooms, windows and doors that can be used for additional sleeping space.
When it comes to the cost of windproofing, waterproofing, and ventilation. Similarly, camping tents are usually heavier and less portable than backpacking tents but can come equipped with features such as large doors, windows for ventilation, and more durable fabrics like canvas or vinyl.
No matter which type of tent you choose, it's important to invest in a quality product. Investing in a high-quality backpacking or camping tent can ensure that you have years of enjoyable use and safety whenever the time comes to venture outdoors.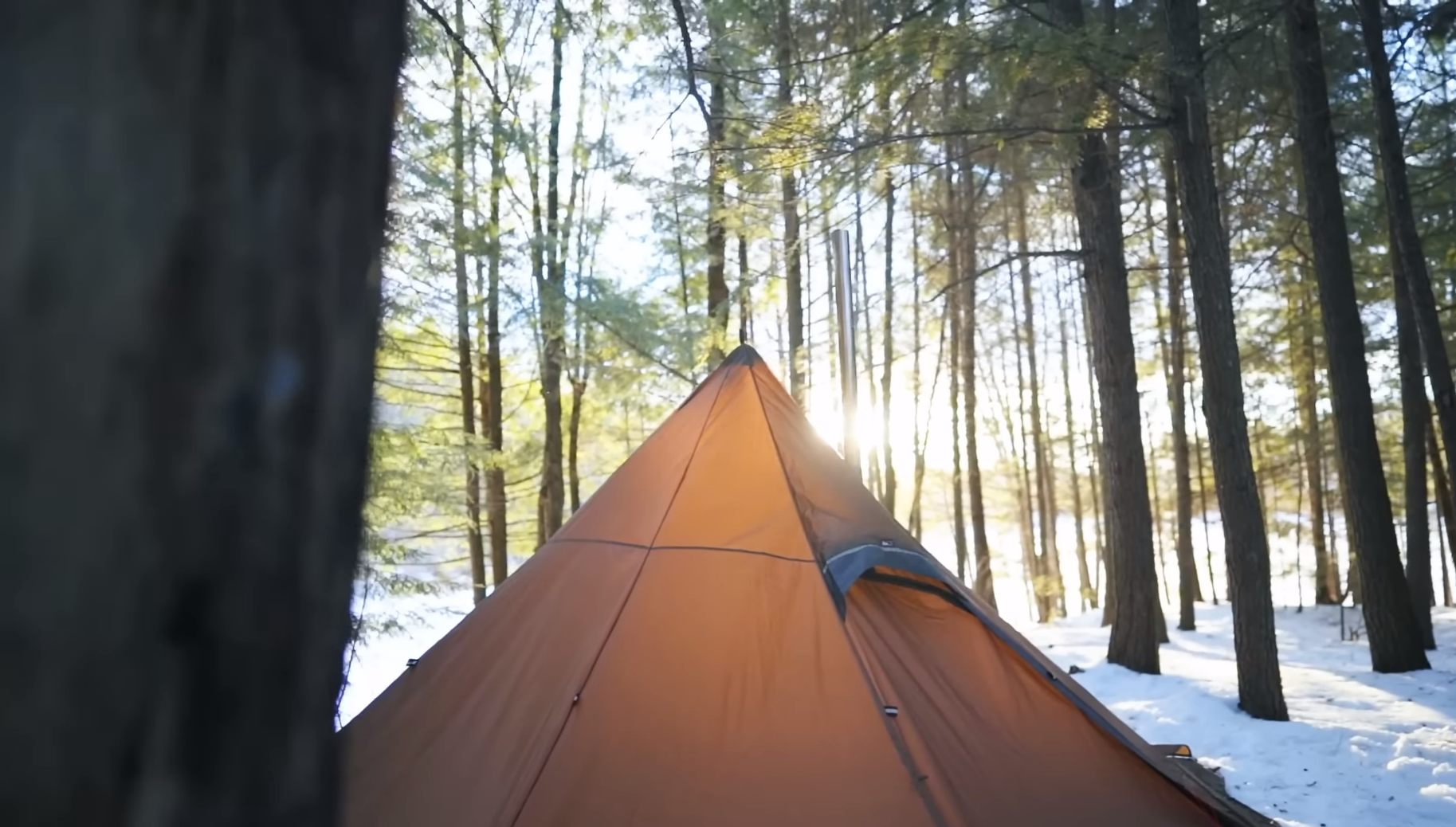 So, when deciding between backpacking and camping tents, consider your needs and budget before making a purchase. With a little bit of research, you'll be able to find the perfect tent for your outdoor adventure!
What are some basic styles of tents?
When it comes to tents, there are many different styles that you can choose from. The style of the tent you choose depends largely on your intended purpose and budget. Here are a few common tent styles.
Dome
Dome tents are the most popular style of the tent and are usually the least expensive. They offer good headroom, stability and ventilation, making them a great option for camping trips. These tents tend to have only one or two poles in the center, with fabric that wraps around to create a dome shape.
A-Frame
These tents are the classic camping tent shape and offer great ventilation as well as quick setup times. A-frame tents feature two poles on either side of the tent that come together in an "A" shape at the peak of the roof. These tents are typically inexpensive but don't provide much headroom or living space.
Tunnel Tents
These lightweight, aerodynamic tents typically use three or more poles arranged in an arch-like structure which creates a tunnel-shaped interior. Tunnel tents can be quickly set up and taken down and are ideal for backpacking trips due to their low weight. However, they don't offer as much headroom and living space as dome tents do.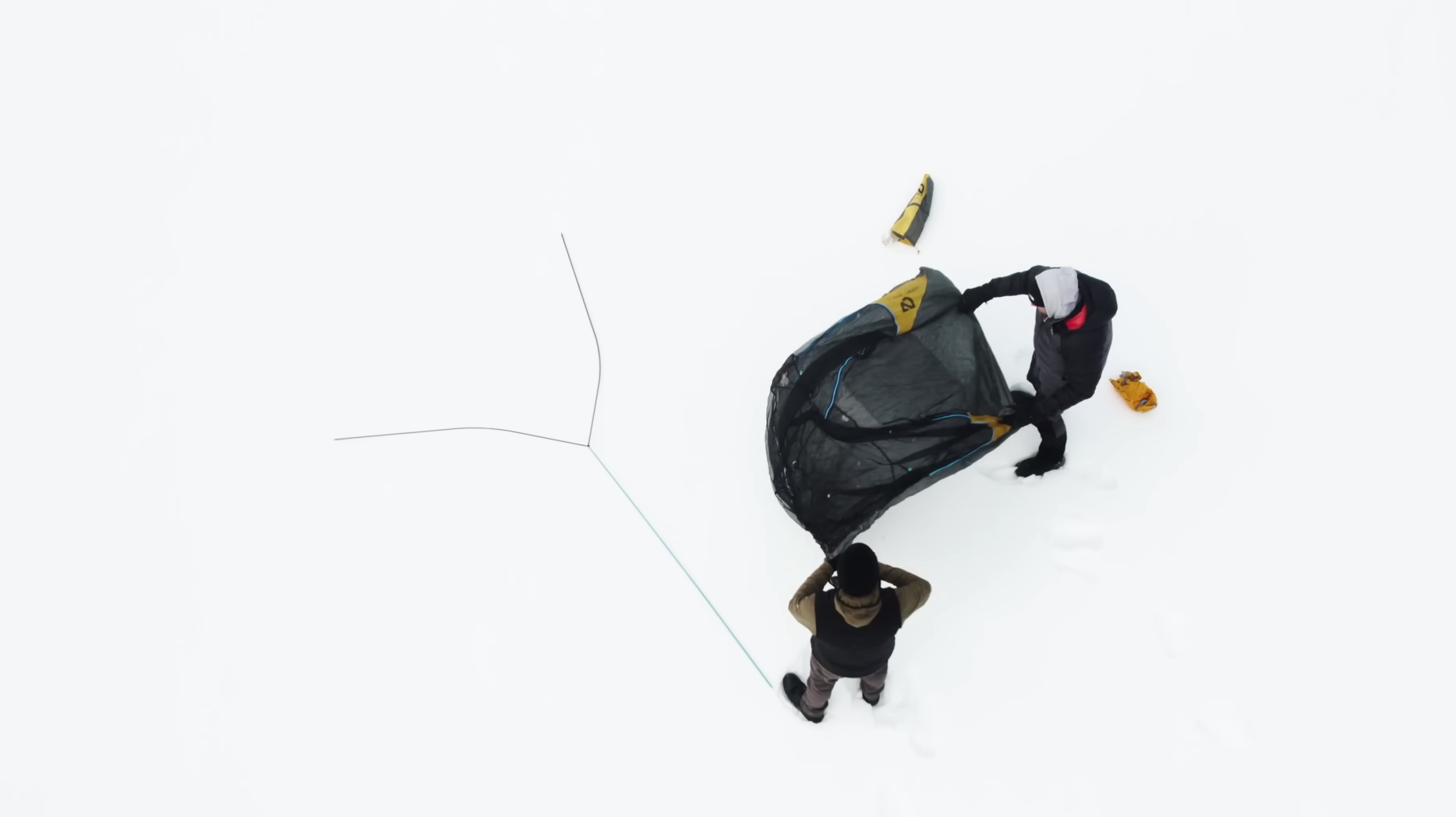 Pop-Up
Pop-up tents are the ideal option for campers who don't want to spend time setting up their tent. These tents have a collapsible frame that can be "popped" open into shape, providing instant shelter. Pop-up tents are usually small and lightweight, making them great for car camping trips or weekend getaways.
Walled
Walled tents are the most spacious style of tent, typically featuring vertical walls and plenty of headroom. They're usually equipped with two or more doors, multiple windows and a variety of other features such as shelves, storage pockets and even porches. Walled tents are ideal for family camping trips and extended stays in the wilderness.
Backpacking
Backpacking tents are designed to be lightweight and compact, with a focus on being easy to carry and set up. These tents feature one or two poles in the center that provide just enough space for sleeping. Backpacking tents are ideal for extended backpacking trips where you'll need shelter but don't want to lug around a heavy tent.
Before choosing a tent style, it's important to consider your intended use and budget. You may find that certain styles of tents are better suited for your needs than others, so make sure you do your research before making any decisions. That way, you can be sure that the tent you choose is the right fit for your camping adventure.
What to look for when buying a backpacking tent
When shopping for a backpacking tent, there are several key factors to consider. First and foremost is the weight of the tent. The lighter it is, the easier it will be to carry on your back while exploring nature. It's also important to look at how waterproof the fabric is and any additional features such as ventilation or included rainflys. Finally, you'll want to make sure that the poles are both lightweight and durable enough for long-term use in rugged conditions.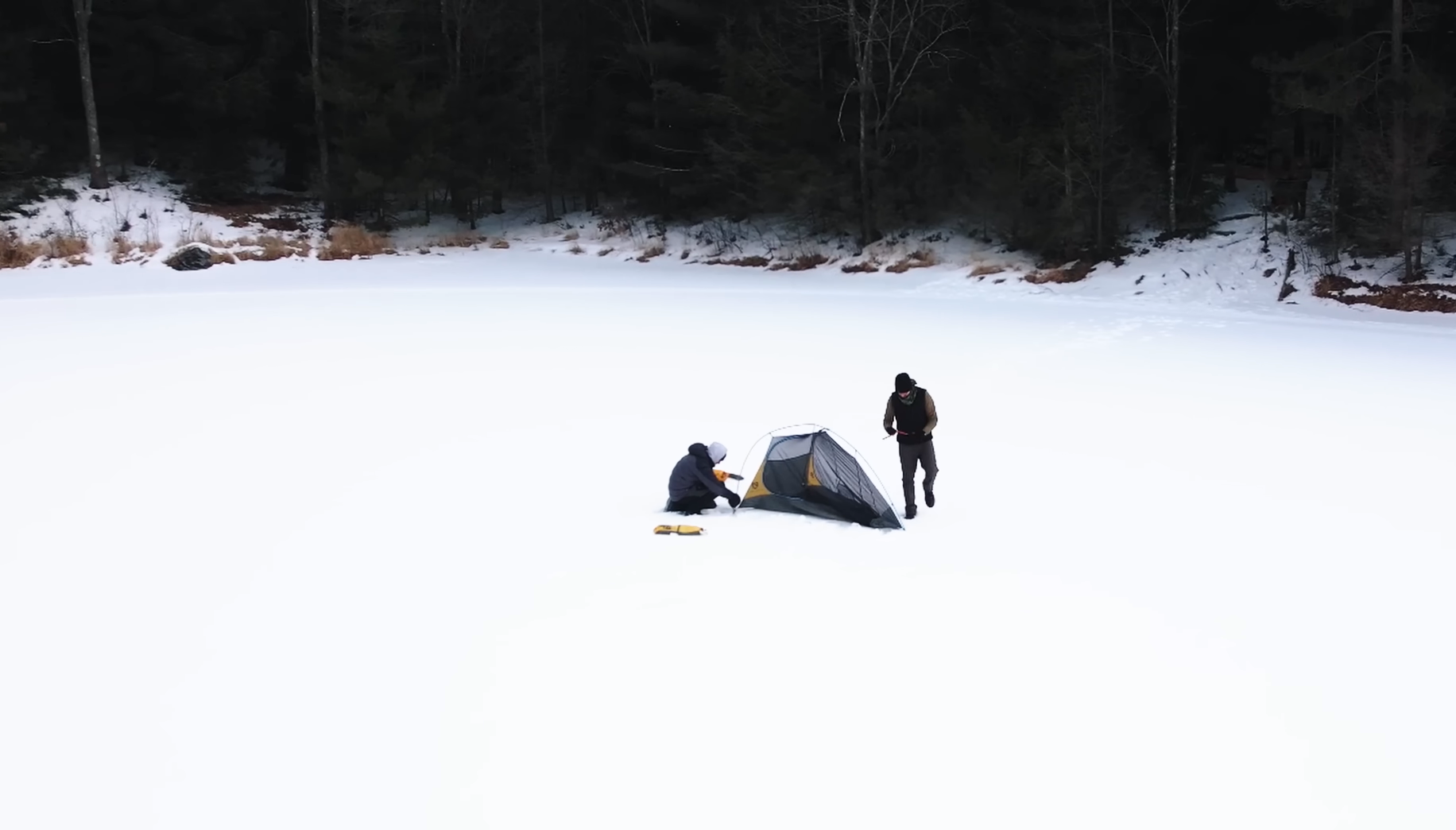 Capacity
When deciding on the size of your tent, it's important to take into account how many people will be sleeping in it. If you plan on taking multiple trips with the same tent, you may also want to look for one
Another important factor to consider is the capacity of the tent. While camping tents are often heavier and larger than backpacking tents, they can also be more spacious and roomy for the extra comfort of your trip.
Material
When it comes to the material of a tent, you'll want something that is both lightweight and durable. Nylon and polyester fabrics are popular choices for backpacking tents because they're lightweight yet strong enough to withstand wear and tear from the elements.
Weight
Backpacking tents generally weigh between two to four pounds, which makes them light and portable enough to carry around with you on your travels.
Head Room
The last thing to consider when shopping for a backpacking tent is the headroom. This refers to the space between your head and the ceiling of the tent, which can make a huge difference in how comfortable you are while inside. If you plan on having multiple people in there, then look for one with enough room for everyone.
When looking for a camping or backpacking tent, it's important to keep all these factors in mind. With careful consideration and research, you can find the perfect tent that will provide comfort during your adventures!
3-Season or 4-Season
A 3-season tent is just suitable for summer, spring, and fall conditions while providing protection from the elements such as wind and rain. On the other hand, a 4-season tent is designed for winter weather with features such as additional poles and wider walls to help keep out extreme cold.
With these tips in mind, you'll be able to find the perfect tent that will suit your needs and maximize your outdoor adventures!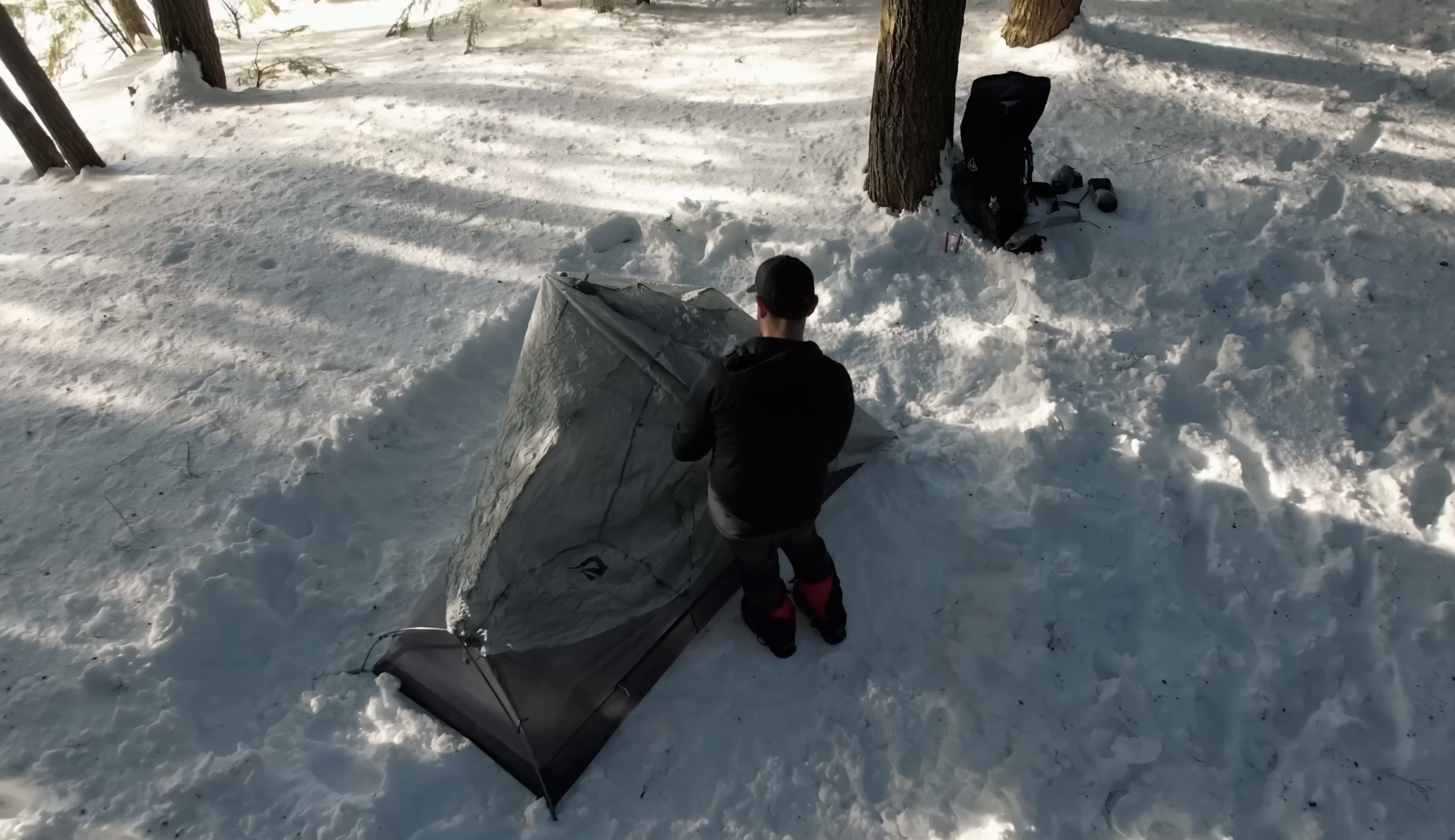 What to look for when buying a camping tent
When it comes to buying a camping or backpacking tent, there are some things you should consider before making your decision.
For campers, weight is usually not a priority since their tents will be transported by car and set up at the campsite. As such, most prefer to invest in heavier and sturdier tents that can withstand harsher weather conditions and have more features like enough room for extra people or storage space. Additionally, many campers look for convenience features like pre-attached poles which make setup easier as well as other accessories like rain-flies or vestibules which provide additional protection from the elements or extend living space.
On the other hand, backpackers prioritize lightweight design so their tents are easy to carry. As such, backpacking tents typically have a minimalist design and simpler features like lightweight poles and fabrics that are designed for better ventilation in warm climates or greater weather protection. Additionally, since backpackers will be trekking with their tent, they often look for features like freestanding constructions which make it easier to set up on uneven surfaces.
Features
No matter whether you're a camper or backpacker, there are certain features that all tents should have. These include:
Weather protection
Ease of setup
Durability
Breathability
Weight and size
By taking the time to consider these factors before buying, you can make sure your tent meets your needs and will keep you safe no matter where you choose to camp.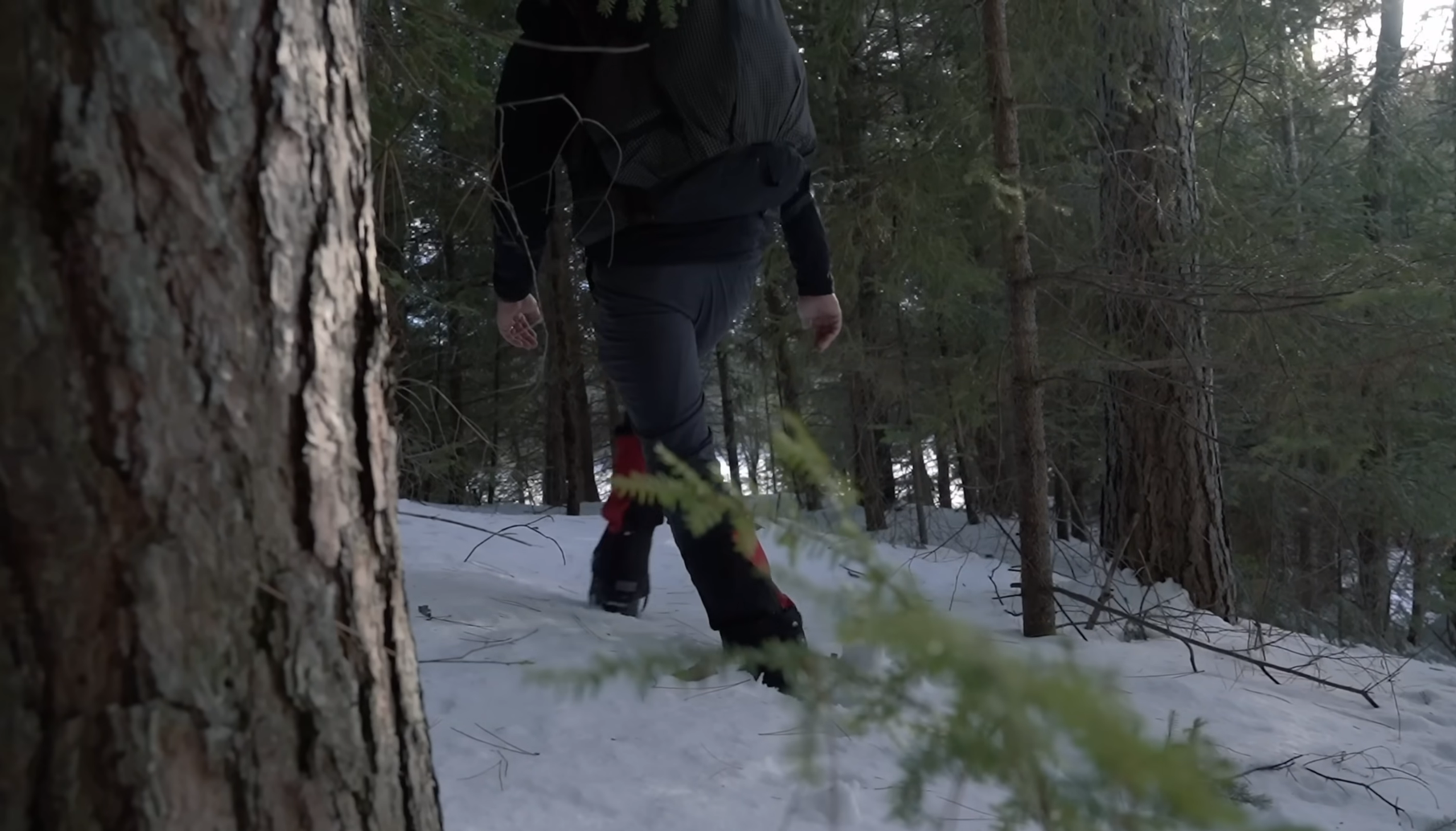 Capacity
When deciding which tent to buy, you'll also need to consider the capacity. There are three main types of tents:
1-Person tents: These provide the most lightweight design and are perfect for backpackers who want minimal space.
2-Person Tents: These are a good option for those who plan on camping with another person, but still want something small and lightweight that they can easily carry.
3-4 Person Tents: If you plan on camping with a larger group or need extra storage space, then these tents might be a better option since they offer more room and features like vestibules or even separate bedrooms.
No matter what type of tent you choose, always make sure you buy one that is the correct size for your needs.
Seasons
Finally, you should also consider the seasons in which you plan on using your tent. Tents are often rated for three-season use or four-season use. Three-Season tents are ideal for summer and spring camping since they provide great ventilation and protection from light rain and wind. On the other hand, four-season tents are designed to handle harsher weather conditions like snow and heavy winds that come along with winter weather.
By considering these factors, you can make sure you buy a tent that meets all of your needs whether you're a camper or backpacker. With the right knowledge about backpacking vs camping tents, you can rest assured knowing that wherever your adventure takes you, your tent will keep you safe and comfortable.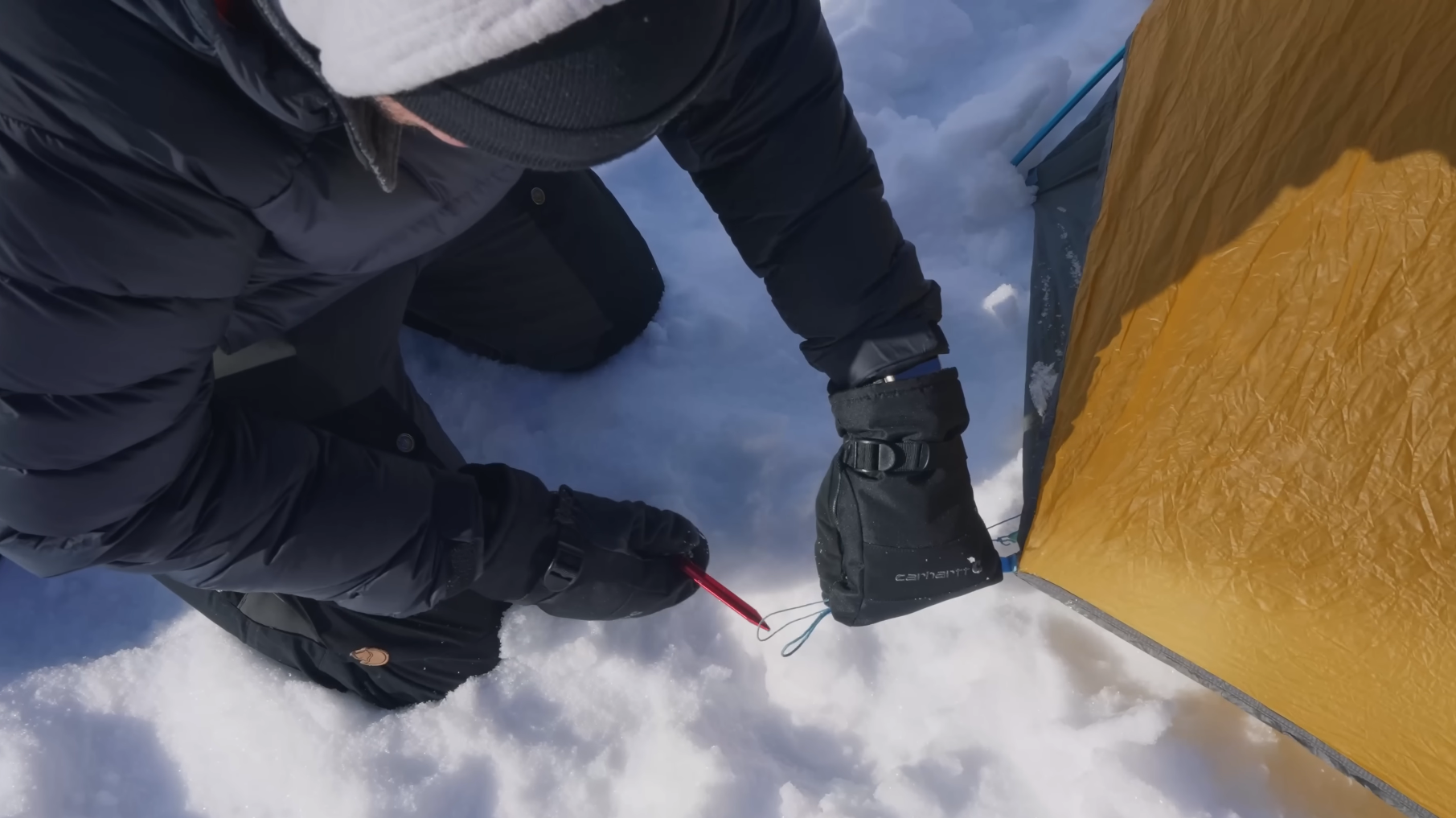 Can you go without a tent when camping or backpacking?
If you're a seasoned camper or backpacker, you may be wondering if you can get away without bringing a tent on your outdoor adventure. The answer is yes! While it's certainly encouraged to bring a tent for added protection and comfort, there are several other ways to get by without one.
One option for camping without a tent is to use an existing shelter, like a cave or lean-to. Caves will provide some natural protection from the elements, while lean-tos offer basic protection from wind and rain. It's important to note that using either of these shelters requires proper wilderness skills and knowledge of Leave No Trace principles in order to preserve the environment.
Lastly, you may consider hammocks for your backpacking or camping trip. Hammocks are great for lightweight travel and offer a lot more comfort than sleeping on the ground without a tent; however, they won't provide much protection against rain or strong winds.
As you can see, it is possible to go camping or backpacking without bringing a tent – though it's always recommended that you do. If you decide to forgo tent camping, make sure you're well prepared and knowledgeable about the type of shelter you plan on using.
Cowboy camp
Cowboy camping is another popular option for those wanting to camp without a tent. Similar to hammocks, cowboy camping involves sleeping on the ground in your sleeping bag and may offer more comfort than some other forms of shelter. However, it also offers little protection from wind, rain or mosquitoes.
Whether you're an experienced camper or just getting started in the outdoors, make sure you understand the pros and cons of going tent-less before embarking on your next adventure. You don't want to be caught off guard when inclement weather hits! Ultimately, you should choose a shelter that best suits your needs and preferences so you can enjoy a safe and comfortable journey.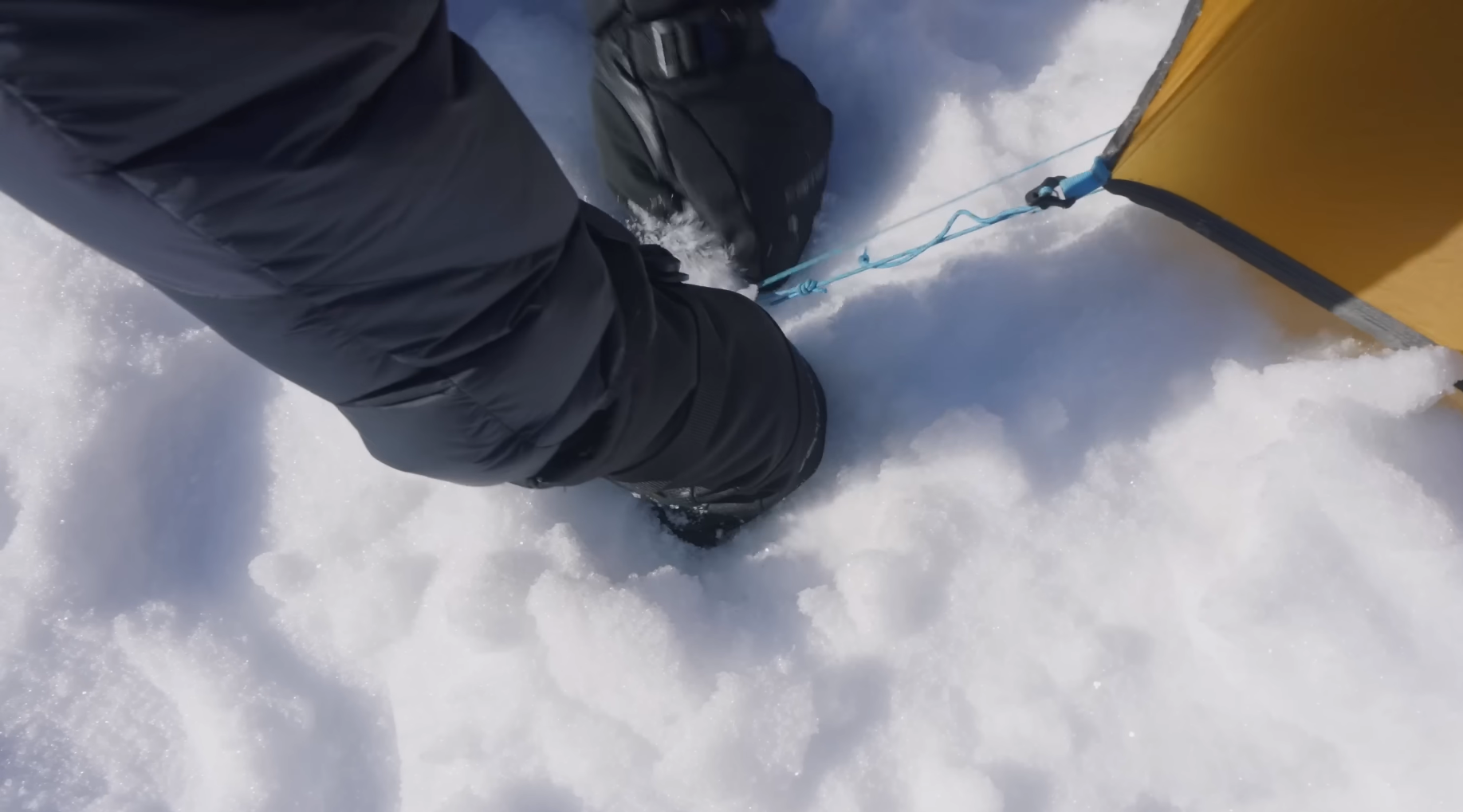 Stay in a shelter
If you don't want to go the tent-less route there are plenty of campsite shelters available for a more traditional camping experience. Shelters offer protection from the elements and come in a variety of sizes and shapes, making them perfect for families or large groups. They also often feature amenities like picnic tables, fire pits and grills, so you can still enjoy all the comforts of home while camping.
Use an alternative shelter
If you're looking for a more unique camping experience, there are plenty of alternative shelter options available. Yurts, tipis, tepees and even treehouses can provide an unforgettable camping experience without the need for a tent. However, these types of shelters may require prior setup and often come with an additional fee or permit.
Tarp Shelter
Tarps can offer a lightweight and affordable camping experience without requiring a tent. Tarps are easy to pack up and provide basic protection from the elements. They also require minimal setup, making them great for backpackers who don't want to lug around a bulky tent.
Hammocks
Another popular option for those wanting to ditch the tent is a hammock. Hammocks provide an easy way to relax in the great outdoors and can be set up almost anywhere. They're lightweight and comfortable, but won't offer much protection against wind or rain so you may want to bring along a tarp or other shelter just in case.
Whether you decide to go with a tent, alternative shelter or no shelter at all, make sure that you're prepared for your outdoor adventure. Bring the right gear and know what type of environment you'll be dealing with so you can have the best possible camping experience!
Bivy Sack
A bivy sack is a one-person shelter made of lightweight, waterproof material. It's designed to be used in situations where space and weight are limited, such as backpacking or mountaineering. While it can provide basic protection from the elements, a bivy sack won't offer much comfort or privacy so it should only be used in emergency situations.
Bushcraft Shelter
Bushcraft shelters are made by using natural materials in the environment, like branches and leaves. They're a great option for those wanting to explore their wilderness skills but require some knowledge of primitive camping techniques in order to build an effective shelter. While they can provide basic protection from the elements, bushcraft shelters may not be suitable for colder climates or periods of heavy rain. [1]
Which Will You Choose?
Now that you have a better understanding of the different types of tents available for backpacking and camping, you can start to think about which type is right for you. Here are some factors to consider:
Cost – Backpacking tents tend to cost more than camping tents, so if you're working with a limited budget, then a camping tent may be your best option.
Durability – Camping tents are generally made from thicker material and heavier poles meaning they can stand up to harsher conditions than backpacking tents; however, backpacking tents may provide more protection in windy environments because their design takes advantage of the natural contours of the terrain.
Weight – As mentioned above, backpacking tents are specifically designed to be lightweight. If you plan on doing a lot of hiking or traveling with your tent, this can be a major factor in choosing which type is right for you.
Space – A camping tent will give you more space than a backpacking tent while still providing adequate protection from the elements; however, if you're looking for something that offers maximum livability and comfort, then a camping tent might not be the best choice. [2]
Ultimately, it comes down to your own needs and preferences when deciding between backpacking vs. camping tents. Think about how much space you need, how much weight you're willing to carry, and what kind of environment you're going to be in. With that information, you should be able to narrow down your options and find the tent that's right for you.

Can you use a Backpacking Tent for Camping?
The answer is yes — as long as you're not planning on spending the night in a crowded campground. Backpacking tents are designed to be lightweight and compact so they're perfect for carrying on your back, but that means they don't provide as much space or protection from the elements as a camping tent. If you want to use a backpacking tent for camping, it's important to make sure you get one that can stand up to wind and rain, has enough room for all of your gear, and will keep you warm at night. It's also important to remember that backpacking tents are typically more expensive than camping tents because they are made with higher-quality materials and technology. So if you're looking for a tent that you can use for both camping and backpacking, make sure to find one that meets your needs before making the purchase. [3]
FAQ
What is the difference between a backpacking tent and a camping tent?
A backpacking tent is designed to be lightweight and compact so that it can fit into a backpack for easy transport. It typically has small poles and stakes, which make it more suitable for camping on softer ground or in smaller spaces. A camping tent is heavier and bulkier than a backpacking tent, but offers plenty of room for several people to sleep in and store their gear. Camping tents have larger poles and stakes that are better suited for use on hard ground or large outdoor areas. [4]
What is the difference between camping and backpacking?
If you're looking to explore the great outdoors and want to make the most out of your experience, you have two main options: camping or backpacking. Both can provide the outdoor enthusiast with a fulfilling nature-filled adventure, but they are different in some important ways.
First off, let's look at camping. Camping is when you set up a campsite in one location, usually near a lake or other body of water. Generally you will need some type of shelter such as a tent or RV to stay at your campsite. Camping allows for more creature comforts than backpacking does – like sleeping in a bed, cooking meals on an open fire and enjoying additional amenities such as bathrooms and showers that may be available at the campsite.
Backpacking, on the other hand, is an activity where you carry all of your necessary supplies and equipment on your back as you travel from place to place. With backpacking, you need to be prepared for potential weather changes, so a good quality raincoat or waterproof jacket is essential. You'll also want to make sure that your backpack is comfortable and has enough room for all of your supplies. Backpacking requires a lot more planning than camping does and it can often involve longer hikes over rugged terrain with no access to amenities such as running water or electricity.
When it comes to selecting a tent for either activity, there are some key differences between what works best for each type of outdoor activity. Camping tents are typically larger and heavier than backpacking tents, which are designed to be lightweight and compact as they are often carried on the back for long distances. Backpacking tents also need to be more durable and weatherproof in order to protect the backpacker from nature's elements while camping tents may not require as much protection from rain or wind due to the fact that they will remain in one spot throughout your stay.
What is a backpacking tent?
A backpacking tent is designed to be lightweight and portable so you can easily carry it with you on your trip. They usually have two poles that are connected together and then clipped onto the tent fabric, making them easier to assemble and disassemble than camping tents. Backpacking tents are also typically made of more durable materials like nylon or polyester, so they can withstand the elements better. Generally speaking, a backpacking tent will be smaller in size than a camping tent since there's no need for extra space when you're packing light.
What makes a backpacking tent a backpacking tent?
Backpacking tents are designed specifically to be lightweight and easy to transport. They often have a streamlined design which minimizes bulkiness and makes them easier to carry. Backpacking tents also tend to be less expensive, making them ideal for those on a budget or who don't plan to use their tent for more than one trip. These tents also usually have fewer features than camping tent, but provide just enough shelter for an adventurous night under the stars.
When choosing a backpacking tent, it's important to consider comfort, weight, size, and protection from the elements. Since they are made with lighter materials than camping tents and need to fit into small packs, they typically do not stand up well in heavy winds or rain. It's important to look for tents with waterproofing and UV protection features, as well as a higher denier rating (the measure of fabric strength). As a general rule of thumb, the lighter the tent is, the less sturdy it will be in bad weather.
Most backpacking tents are made from nylon or polyester materials and have only one door with minimal mesh windows which helps keep out bugs but may not provide much ventilation. Most also come with poles that you need to attach yourself, although some may come pre-assembled so they can easily be set up wherever you go. [5]
Backpacking tents are ideal if you plan on traveling light and want something that won't take up too much space. They're great for solo travel or for those who want to spend a night or two in nature without lugging around a large camping tent. Plus, they're usually more affordable than traditional camping tents, making them an excellent choice for budget travelers.
Useful Video: The REAL difference between 3 and 4 season tents
Conclusion
So, what's the difference between a backpacking tent and a camping tent? The main differences are the size, weight, materials used and how they are set up. Backpacking tents tend to be smaller and lighter than their camping counterparts, making them ideal for hikers that need to carry their gear with them. They also usually have fewer poles since they rely on hiking-friendly materials like nylon instead of metal for support. On the other hand, camping tents are larger and heavier but offer more features such as multiple rooms and additional windows or fans.
At the end of the day, it depends on your needs when deciding which type of tent is best suited for you. If you're an avid hiker looking to travel light then a backpacking tent is the way to go. But if you're looking for something more spacious and stable then a camping tent might be the perfect option. Just make sure your pick fits all of your needs and has all the features that will make your outdoor experience even better!
References:
https://ridgetrekker.com/backpacking-and-camping-tents/
https://www.urbandare.com/backpacking-tent-vs-camping-tent/
https://purehiker.com/backpacking-vs-camping-tents/
https://www.zazzle.com/ideas/lifestyle/backpacking-vs-camping-which-is-right-for-you
https://www.rei.com/learn/expert-advice/backpacking-tent.html