Venturing into the great outdoors is always an exhilarating experience, except for when you realize you forgot to pack the essential camping gear. But fear not, fellow adventurers! In the sprawling urban jungle of Los Angeles, there is a hidden oasis of outdoor and camping stores waiting to outfit you with everything you need for your next wilderness excursion. From rugged tents that withstand the harshest climates to state-of-the-art hiking boots that'll have you conquering mountains like a true explorer, this article is here to guide you through the best outdoor and camping stores that the City of Angels has to offer. So grab your backpack, dust off your compass, and let's embark on a retail journey to gear up for your next memorable outdoor escapade.
What is camping popular for?
Camping is a popular recreational activity that involves spending time outdoors, usually in a natural setting such as a forest or near a body of water. It typically involves staying overnight in tents, RVs, or other temporary shelters.
People go camping for various reasons, but there are some common activities and experiences that make it so popular:
Connecting with nature: Being surrounded by trees, fresh air, and wildlife allows people to escape the hustle and bustle of everyday life and connect with the natural world. It can also be a great opportunity for outdoor enthusiasts to explore new areas and discover hidden gems.
Spending quality time with friends and family: Camping is a social activity that brings people together. Whether it's sitting around a campfire, cooking meals together, or going on group hikes, camping provides a great opportunity for bonding and creating lasting memories.
Relaxation and stress relief: The peacefulness of nature, the absence of technology, and the simplicity of camp life can all contribute to reducing stress levels and promoting relaxation. Many people find that spending time in nature is therapeutic and rejuvenating.
Outdoor activities: Camping often involves a range of outdoor activities such as hiking, swimming, fishing, and wildlife watching. These activities allow people to stay active and experience the beauty of nature firsthand.
Affordability: Compared to other types of vacations, camping can be a more budget-friendly option. Once you have your gear, campsites are typically much cheaper than hotels or resorts. Additionally, many natural areas have free or low-cost camping options, making it accessible to a wider range of people.
Overall, camping is popular because it offers a unique combination of relaxation, adventure, and connection with nature. It allows people to slow down and appreciate the simple things in life while creating unforgettable experiences with loved ones. So whether you're an avid outdoor enthusiast or just looking for a budget-friendly getaway, camping is a great option for everyone. So grab your tent and sleeping bag, and get ready to experience the wonders of the great outdoors [1]!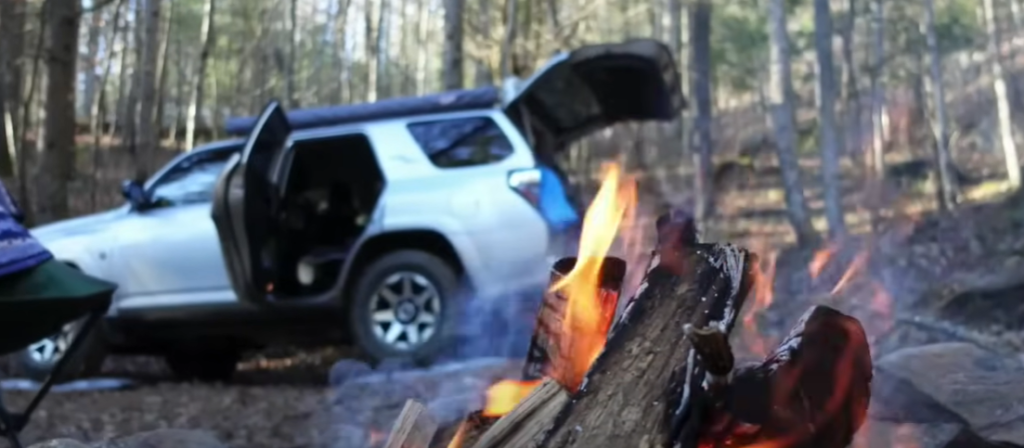 Top 6 Los Angeles Outdoor and Camping Stores
REI Arcadia
Located in the heart of Los Angeles, REI Arcadia offers a wide range of outdoor and camping gear for all your adventure needs. With friendly and knowledgeable staff, REI Arcadia is the perfect place to find everything from tents and sleeping bags to hiking boots and backpacks.
Not only does REI offer top-quality gear, they also offer classes and workshops on various outdoor activities such as rock climbing, kayaking, and mountain biking. So whether you're an experienced outdoorsman or a beginner looking to try something new, REI Arcadia has everything you need to make your next outdoor adventure a success.
Columbia Factory Store
Columbia, a renowned and trusted brand in the outdoor industry, has established an exceptional factory store in the vibrant city of Los Angeles. This haven for outdoor enthusiasts offers not only its signature high-quality gear but also a treasure trove of discounted prices that will leave you in awe. Step into this sprawling store and immerse yourself in a world of adventure, surrounded by an extensive selection of premium clothing and cutting-edge equipment that cater to all your outdoor needs.
What sets Columbia apart is not only their dedication to delivering top-notch products but also their unwavering commitment to eco-friendly and sustainable practices. With each purchase, you can take pride in knowing that you are supporting a brand that prioritizes the preservation of our planet.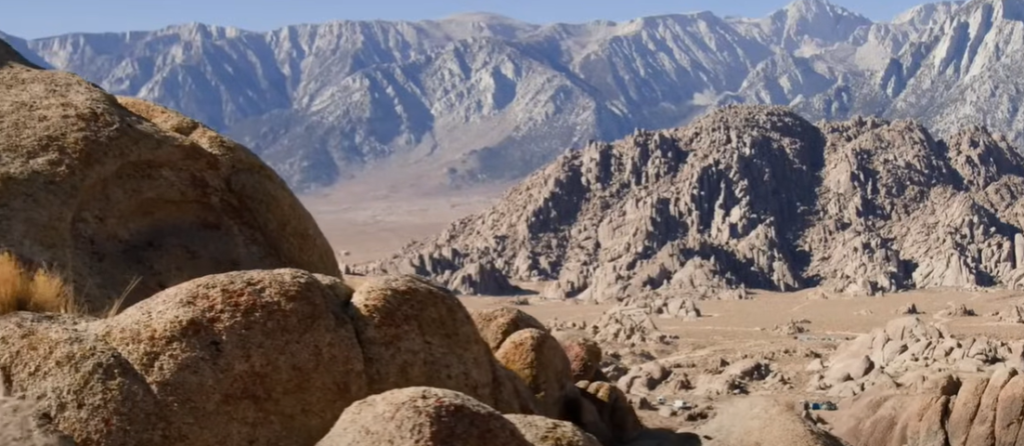 Adventure 16
With multiple locations throughout the beautiful state of California, including a prime spot in the vibrant city of Los Angeles, Adventure 16 stands as the ultimate go-to destination for outdoor enthusiasts seeking top-notch gear and invaluable knowledge. Renowned for their exceptional staff, who exude a genuine passion for the great outdoors, Adventure 16 is committed to sharing their expertise and ensuring customers receive the best guidance possible.
Whether you're in need of high-quality camping gear, durable hiking boots, or reliable backpacks, Adventure 16 has you covered, equipping you with everything necessary for your upcoming outdoor escapades. What sets Adventure 16 apart is not only their impressive inventory, but also their dedication to education. They offer a wide range of enlightening events and classes, providing you with the opportunity to acquire new skills and knowledge that will elevate your future adventures to new heights.
Hatchet Outdoor Supply Co
If you're in search of a small, locally-owned outdoor store in the vibrant city of Los Angeles, look no further than Hatchet Outdoor Supply Co. This hidden gem was founded by two passionate outdoorsmen who wanted to create a haven for outdoor enthusiasts. At Hatchet, you'll find a meticulously curated selection of gear and clothing from top-notch brands, ensuring that you're equipped with the best tools for your adventures.
What truly sets Hatchet Outdoor Supply Co. apart is their unwavering commitment to community and sustainability. Beyond just being a store, they serve as a hub for like-minded individuals to come together and share their love for the outdoors. With regular events and workshops, Hatchet fosters a sense of belonging and creates opportunities for outdoor enthusiasts to connect, learn, and grow together.
Moreover, sustainability lies at the core of Hatchet's values. They go the extra mile to promote environmentally-friendly practices, offering products that are ethically sourced and made to last. From camping gear to apparel, every item on their shelves is chosen with sustainability in mind.
Patagonia Pasadena
Renowned for their exceptional craftsmanship and unwavering commitment to environmental sustainability, Patagonia has established itself as a top choice among outdoor enthusiasts worldwide. Nestled in Pasadena, their flagship store beckons with a vast array of meticulously crafted clothing, accessories, and gear tailored to cater to every adventurer's needs. Beyond their impressive product lineup, Patagonia takes pride in their profound dedication to social and environmental responsibility. With a deep involvement in conservation initiatives and steadfast support for various environmental causes, shopping at Patagonia becomes an empowering experience, allowing individuals to align their values with their purchases and make a positive impact on the world.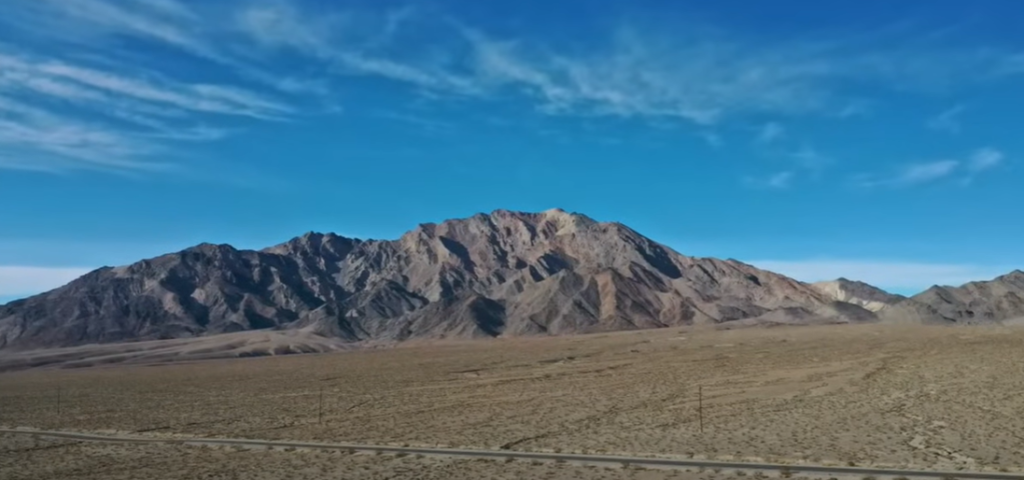 Dick's Sporting Goods
While not exclusively an outdoor and camping store, Dick's Sporting Goods prides itself on its vast selection of gear for all types of outdoor activities. Whether you're an avid hiker, a passionate angler, or a fitness enthusiast, this store has everything you need to fuel your outdoor pursuits.
But it doesn't stop there. Dick's Sporting Goods goes above and beyond by offering additional services to enhance your outdoor adventures. Need your bike repaired? Their skilled technicians are ready to assist you with bike repairs and maintenance. Looking to optimize your golf game? Dick's offers professional golf club fitting services to ensure you have the perfect clubs for your swing.
Whether you're a beginner just starting out or a seasoned pro looking to take your skills to the next level, Dick's Sporting Goods has the gear, expertise, and exceptional customer service to help you achieve your outdoor goals. So gear up and embark on your next outdoor adventure with confidence, knowing that Dick's has got you covered every step of the way.
Overall, Los Angeles is home to a variety of excellent outdoor and camping stores that cater to every need and budget. Whether you're planning a weekend camping trip or embarking on a months-long adventure, these stores have everything you need to make your experience enjoyable and successful [2].
Considerations Before Shopping at Los Angeles Outdoor and Camping Stores
Brand Selection
When it comes to outdoor and camping stores in Los Angeles, there is no shortage of options. However, before you start shopping at any specific store, there are a few things to consider.
One important consideration is the brand selection offered by the store. Some stores may specialize in certain brands or have a limited selection, while others may carry a wide range of brands. It's important to research which brands you are interested in and see if they are available at the store.
In addition to that, it is important to carefully consider the reputation and quality of the brands carried by the store. By doing so, you can ensure that the products you purchase will not only meet your needs but also withstand the test of time during your exciting outdoor adventures. Opting for durable and reliable gear is crucial to fully enjoy and make the most out of your outdoor experiences.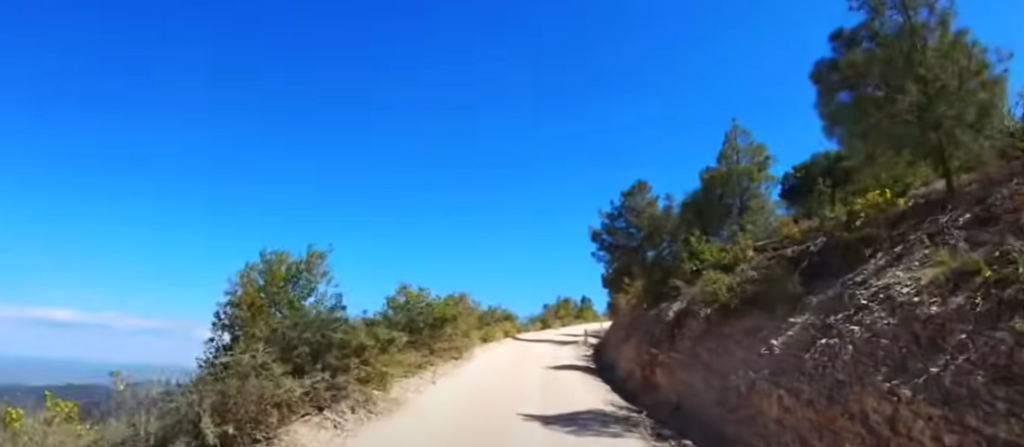 Product Range
In addition to carefully choosing the right brand, it's important to also consider the extensive product range offered by the store. When evaluating options, take note that some stores go beyond simply stocking camping gear and outdoor clothing; they specialize in specific categories, catering to niche interests and providing a curated selection of top-quality products. By exploring these specialized stores, you can find unique and tailored offerings that align perfectly with your needs and preferences. So, take your time to explore the vast array of options available, and you'll be sure to discover the perfect products to enhance your outdoor adventures.
Before you embark on your shopping adventure, take a moment to create a comprehensive list of the items you truly need. Once you have your list in hand, meticulously cross-check it with the vast array of products available at your chosen store. This thoughtful approach will not only save you valuable time but also guarantee that you can effortlessly locate all your necessary items in one convenient place, sparing you the hassle of running from store to store. With this strategy in your arsenal, you can confidently embark on a successful shopping spree!
Returns and Exchanges
No matter how carefully you plan your shopping trip, there is always the possibility that a product may not meet your needs or expectations. Therefore, it's important to consider the store's return and exchange policies before making any purchases. Some stores have more lenient policies than others, so be sure to read and understand their terms beforehand.
It's also worth noting that some stores may offer warranties or guarantees on their products, providing added peace of mind and assurance in your purchases. By considering these factors before you start shopping, you can make an informed decision and choose a store that offers the best return and exchange options for your needs.
Rentals and Demos
If you're unsure about committing to a particular product, consider checking if the store offers rentals or demos. This can be especially helpful when it comes to more expensive items such as tents or kayaks. By trying out the product before purchasing, you can ensure that it meets your needs and avoid any potential disappointment.
Some stores may also offer discounts on rental fees if you decide to purchase the product after trying it out, making it a win-win situation. Don't be afraid to ask about rental and demo options at your chosen store, as they can be a great way to test out products before investing in them.
Pricing and Sales
Finally, it's important to consider the overall pricing of products at the store. While some stores may have higher prices due to their brand selection or product range, others may offer discounts or sales that make it more budget-friendly. It's worth doing some research and comparing prices between different stores to ensure you're getting the best deal possible.
Additionally, keep an eye out for sales and promotions at your chosen store. They may offer discounts on specific brands or products, making it a great opportunity to snag some high-quality gear at a lower price.
Online Alternatives to Los Angeles Outdoor and Camping Stores
If you're an outdoor enthusiast living in Los Angeles, you may already know that the city is surrounded by some of the best camping and outdoor destinations. However, with the current state of the world and the ongoing pandemic, it's becoming increasingly difficult to visit physical stores for your outdoor gear needs.
But fear not! Just because you can't physically shop at your favorite outdoor and camping stores in Los Angeles doesn't mean you have to miss out on all the fun. There are plenty of online alternatives that offer a wide range of products and services to meet your outdoor needs.
One option is to shop at popular online retailers such as REI, Backcountry, or Moosejaw. These websites offer a vast selection of gear for all types of outdoor activities, from camping and hiking to rock climbing and water sports. And if you're a member of REI, you can still take advantage of their dividend program and discounts on outdoor classes and events.
Another option is to shop directly from the websites of your favorite Los Angeles outdoor and camping stores. Many local businesses have adapted to the current situation by offering online shopping options. This not only supports small businesses but also allows you to continue supporting your local outdoor community.
Additionally, don't forget about the power of social media. Many outdoor and camping brands have a strong presence on platforms like Instagram, Facebook, and Twitter. They often share updates on new products, sales, and promotions through these channels. So make sure to follow your favorite stores and brands for the latest updates and deals.
Lastly, if you're in need of outdoor gear on a budget, consider checking out online marketplace platforms such as eBay or Craigslist. These platforms allow individuals to sell their gently used outdoor gear at a fraction of the original cost. It's a great way to save money while still getting quality gear for your next adventure.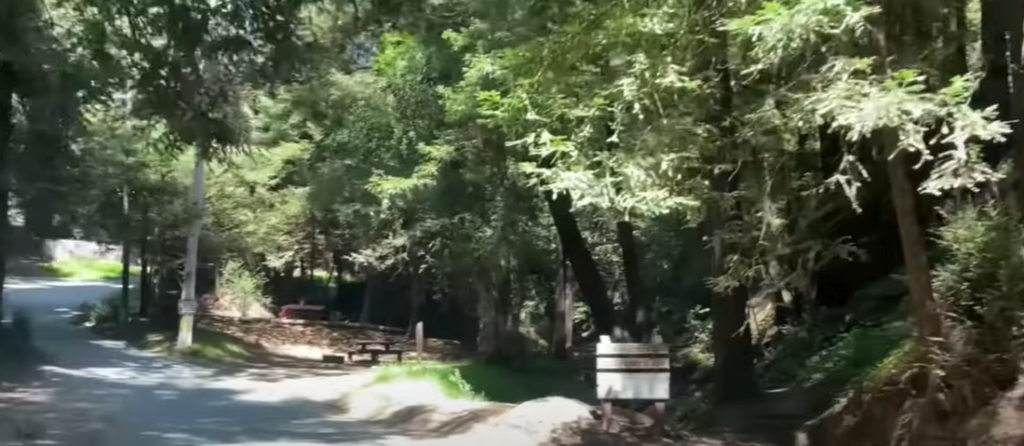 FAQ
What is the best brand of camping?
There's no universally "best" camping gear brand. The right brand for you depends on your needs and camping style. Popular choices are REI, Marmot, Coleman, The North Face, and Big Agnes. Consider factors like price, durability, weight, and features. Read reviews from other campers for insights on quality. Investing in higher quality brands may cost more upfront but can save money long-term. Casual campers may find lower-priced brands sufficient.
What is the number one hiking brand?
Again, the best hiking brand is subjective and depends on individual preferences. Popular brands include REI, Patagonia, Columbia, Merrell, Arc'teryx, and Osprey. Consider factors like weight, comfort, durability, and features such as waterproofing or breathability. Each brand may excel in different areas, so research thoroughly to find the right fit for you. It's also a good idea to test gear in-store or rent before investing in pricier options.
How do I choose the right camping or hiking backpack?
Look for adjustable straps, padded hip belts, and ventilation systems for a comfortable fit. Consider additional features like hydration compatibility, external pockets, or waterproofing. Don't compromise on comfort or fit to save weight – an ill-fitting backpack can cause discomfort and injury. It's also important to properly pack and distribute weight in your backpack to avoid strain or back pain while hiking. Consider trying on different models in-store or renting before purchasing to find the perfect fit for your body and needs.
Useful Video: The 10 Best Camping Sites In California
Conclusion Paragraph
So, if you need camping and outdoor gear in Los Angeles, you should consider the outdoor and camping stores given above. Whether you are a seasoned camper or just starting out, these stores have everything you need to make your outdoor experience enjoyable and hassle-free. However, if you prefer shopping online for convenience or better deals, there are plenty of options available as well. Many of the above-mentioned stores also have an online presence where you can purchase all your camping and outdoor gear from the comfort of your own home.
References:
https://koa.com/blog/the-benefits-of-camping-why-camping-is-good-for-you/
https://hellohiker.com/top-5-los-angeles-outdoor-and-camping-stores/